SIRIUS CHAMBER ENSEMBLE RECITAL


'THE ELEMENTS'
Sirius Chamber Ensemble presents an all-Australian program of music inspired by the ancient elements of earth, air, fire and water, accompanied by my images. The selection of compositions and photographs reflect the impressions that these four elements, seen throughout the unique Australian landscape, have influenced Australian contemporary composers and their music making.
The composers and their featured works are:
Graeme Koehne: Time is a River (2010) - clarinet and string quartet
Andrew Schultz: In From Fire Country (2003) - solo bass clarinet
Eve Duncan: Aer Turas (Air Journey) (2018) - flute, clarinet and cello
Chris Wright: String Quartet (Premiere) - string quartet
Nigel Butterley: The Wind Stirs Gently (1992) - flute and cello.
Gordon Kerry: Silver-Point (2000) - solo flute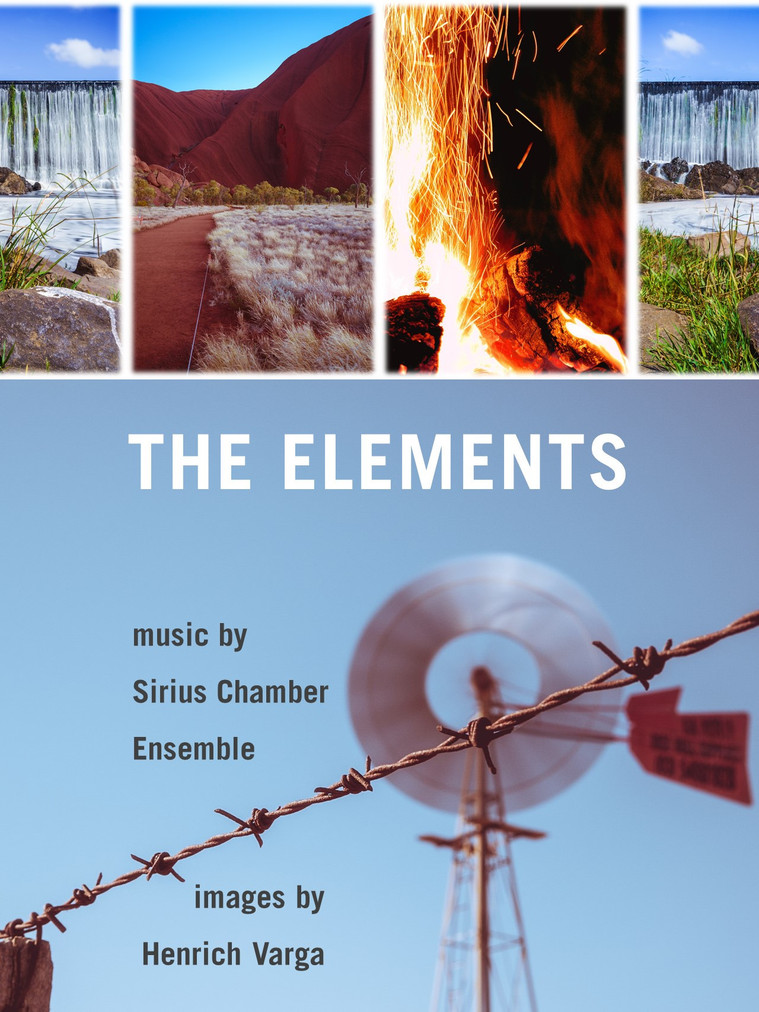 The musicians:
Melissa Coleman (flute), Ian Sykes (clarinets), Clare Kahn (cello), Vanessa Tammetta, Dominique Guerbois (violins), Lucy Carrigy-Ryan (viola).
Come see & hear it for yourself!
When: Sunday 21 October 2018, 2:00 pm
Where: Annandale Creative Arts Centre, 81 Johnston St, Annandale.
Tickets: $20 Adults, $15 Concession, $10 Children.
Bookings http://www.trybooking.com or at the door.