Acknowledgment of Country
I acknowledge the traditional owners of the land on which I live, the Gadigal Peoples of the Eora Nation.

Elders past, present and leaders emerging have had a connection to these lands, waterways and seas for tens of thousands of years. Their language, customs and spiritual identity represent a vital part of the world's oldest continuous living culture.
As a migrant myself, I am on a journey of crafting my own identity as a citizen of this land, now called Australia. I recognise the significance of the connection to the land, and celebrate the resilience of First Nations Peoples.
Always Was, Always Will Be.
"We are all visitors to this time, this place. We are just passing through. Our purpose here is to observe, to learn, to grow, to love… and then we return home."
– Australian Aboriginal saying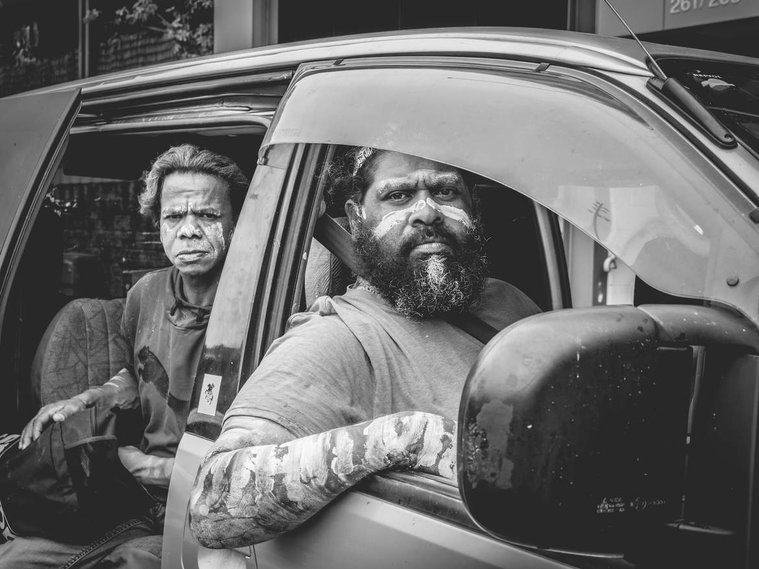 "Photographing a culture in the here and now often means photographing the intersection of the present with the past."
- D. DuChemin
In 2016 I went down to the harbour where "Aussie Aussie Aussie Oi Oi Oi" was cheered enthusiastically by the crowds.
Two years later, on Jan 26 2018, it was all about "What do we want? TREATY! When do we want it? NOW!" as I headed down to Redfern to join thousands of people marching at the Invasion Day rally.