Photo Exhibition in Leichhardt
I'm proud & very happy to be sharing this with the community in Leichhardt where I've been working, making coffees, for over 2yrs now.
So come visit Cavallaros Leichhardt, say hi and enjoy the exhibition while I make your coffee.
Let me know what you think, vote for your favourite image and get a chance to win an A3 size fine art print to brighten up that dark corner in your bathroom.. or whatever!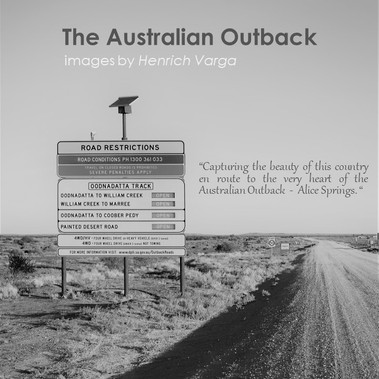 "Capturing the beauty of this country en route to the very heart of the Australian Outback - Alice Springs. "

Here's a selection of 10 of my favourite images from the Australian Outback trip. There so much more to see on my Instagram profile, so head over there if you're interested.
The Australian Outback | Instagram Story
Let me take you on a journey. Here's an Instagram Story - video from my recent trip to the Australian outback.

See this story + heaps more on my IG profile:
https://www.instagram.com/henrich_varga/